Your hosts
Family through 3 generations
---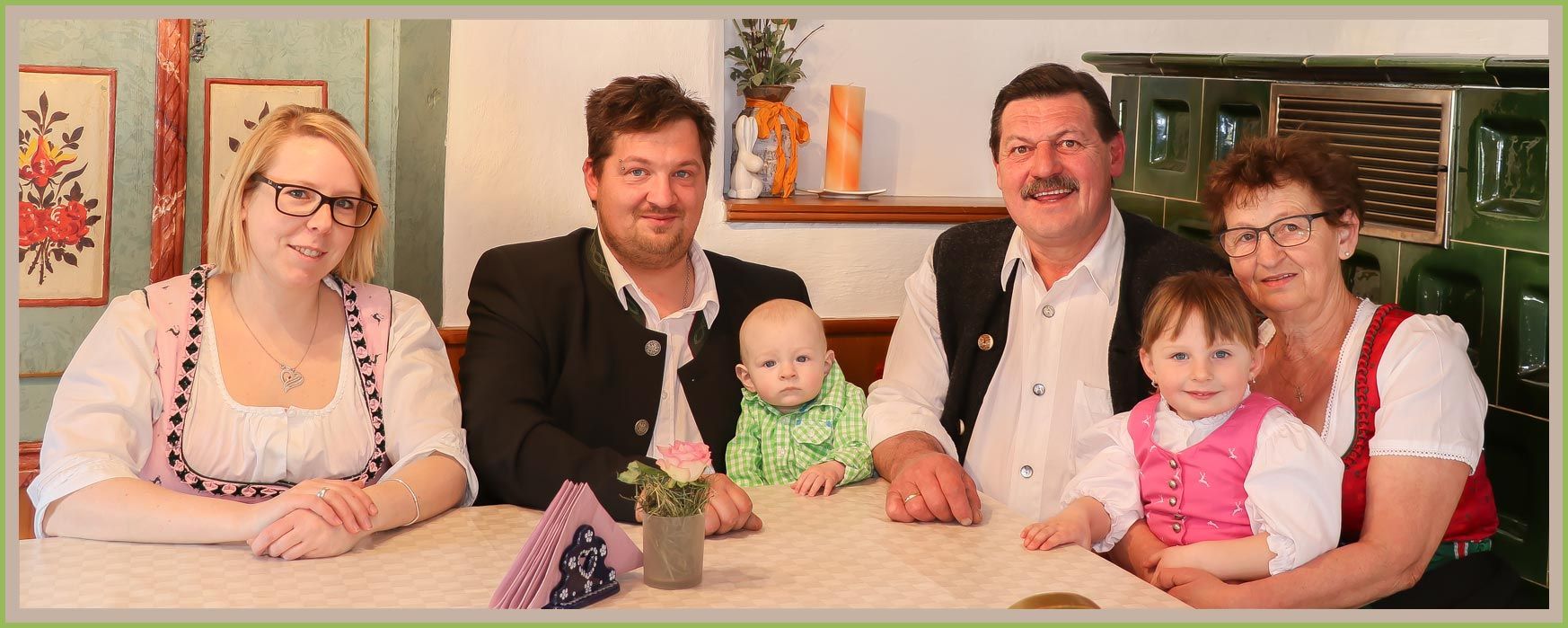 Three generations will welcome you as hosts on the organic farm Rothenhof in the holiday resort Walchsee. For more than 60 years, we have made sure that holiday guests feel at home here. At the Rothenhof, hospitality is truly alive.
"TRADITION REQUIRED"

Rooms have been rented out to overnight guests on the farm since 1959.
In 1987 Senior Manager Peter and his wife Juliane took over the family-run farm.
Junior boss Hans-Peter has been married to Tina since 2013. Tina trained in hotel management and was supposed to only stay 6 months for the season in the beautiful Tirol, but the native Saarland woman fell in love with country, the farm and her husband, who both help on the farm.
The family farm would be no family farm if you don't meet the whole family here. Currently, 3 generations live on the farm. So you are sure to also get to know our youngest, Valentina (born 2013) and Mathias (born 2016. Both often spend several fun hours on our play area and many friendships have been made there.
With this in mind, we would be delighted to welcome you to our farm.


With HOST-friendly greetings from the beautiful Tirol

Peter with Juliane
Hans-Peter with Tina & Valentina & Mathias